So it is a dark deary night in November and you want something to read that fits the atmosphere of the night, you have already read Poe so many times that you can reenact The Pit and the Pendulum with Barbie dolls, but it's ok, I have you covered.
Here is my, Poe Free, list of 5 dark and atmospheric short stories for you to curl up with this winter.
I have tried to stick to older stories for this list so you can find them online free and easily.
The Dancing Partner by Jerome K Jerome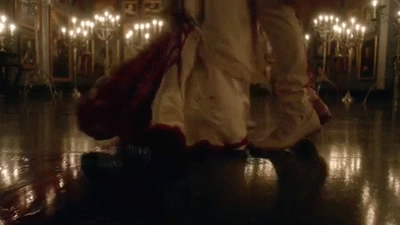 If you like steampunk this is the story for you. An inventor decides to create the perfect dancing partner for his female friends, and it doesn't go very well.
This is always held up as a perfect example of less-is-more horror. This story doesn't have a pleasant ending but leaves your mind fill in the nasty parts. It is brilliantly written and I always love Victorian stories about robotics and automations.
Stanley Fleming's Hallucination by Ambrose Bierce
Stanley Fleming sees a giant dog sitting at the end of his bed every night so he visits his doctor about the hallucination who agrees to spend the night in his house. I cant say any more about spoiling the story.
I love Ambrose Bierce's short horror stories. They don't get enough love in my opinion. I first read this story well over ten years ago and the entire plot has stuck in my head ever since. It ends on a mystery and leaves the reader questioning so many things. What those things are I cant say, just read the story.
The Judge's House by Bram Stoker
A scholar rents a house that once belonged to a judge with an evil reputation. He soon finds himself tormented by rats and other horrors.
Bram Stoker has always had a way with horror. If you have already read Dracula you need to pick up this short story. It has the creep factor for a modern haunted house film, but with the pacing and bluntness of a short story. A perfect quick and creepy read, with a great ending.
One Summer Night by Ambrose Bierce
A man wakes up to find that he has been buried alive, and believe it or not that isn't the end of the story.
I am not sorry for putting two Bierce stories on the same list. This story is more of a dark comedy than a horror. Yeah you read that right, a dark comedy about being buried alive. It plays with irony and is full of that twisted Victorian dark sense of humour.
All Bierce stories are available to read online so this one will be easy to find.
Lost Hearts by M.R James
An orphan boy is sent to live with his older cousin in an isolated mansion. Soon he starts having visions of dead children.
This is a story that fits the Crimson Peak trope of being "a story with a ghost in it, not a ghost story". I LOVED this story when I read it last week. It has some unexpected twists in it and even has elements that I wasn't expecting from a Victorian ghost story. Give it a read and maybe check out a few other M.R James stories while you are at it.