We have finally hit 300 followers! You are all brilliant and thank you so much for putting up with me.
So, because I hit 300, I am going to let you interrogate the crap out of me and answer all of the questions you sent me. I will give the people who asked questions a link up because they are all awesome and it doesn't hurt to share the love a bit.
So let's get the interrogation started!
I'd be very curious to know about your time in the morgue — How did you get the job? What was it like? (From Verushka, an editor (@SydneyEditor1)) 
I have mentioned in a couple of posts that I used to work in a morgue. It was only for six months but it is usually my go-to reference when I talk about how not squeamish I am. If you can eat lunch after a morning of handling organs you can pretty much handle anything gross.
I got the job through my careers teacher in secondary school during my final year. I had mentioned to him several times that I was interested in forensics so he approached me one day and told me that a friend of his who worked in a pathology department of a local hospital was looking for an intern/work experience person. It sounded like heaven to me so I jumped at the chance. Make friends with teachers kids, it comes in handy.
What was it like?
Is it wrong to say fun? My job was to collect body parts that had been removed during surgery. So human organs and limbs were a daily sight. I even grew used to handling them and the doctors would try to test my knowledge by playing "guess the organ" when an organ was so riddled with disease that it was almost unidentifiable. I learned how to take blood, sat in on surgeries and once spilled kidney juices all over myself. It was an amazing experience and they let me keep my lab coat, human kidney juices and all.
If there were only three books that you could save from a fire, what would they be? (From Shanah – Bionic Book Worm)
I am not going to say Harry Potter for this one because I think everyone would save Harry Potter from a fire. Maybe my first edition collection of Roald Dahl books, War of the Worlds and Dorian Gray. I am counting the Roald Dahl collection as one book because they are kept in a safety box and I am counting the box at one thing.
It is probably a three way tie between Japanese food (especially chicken katsu curry and Tonkotsu ramen), cheese and champ. If you don't know what champ is it is an Irish potato dish made out of mashed potatoes and scallions. Serve it with piles of melted butter and you will be happy.
What's your first book-related memory? ( From Caroline Carnivorous)
My mum had a natural history book that was full of beautiful anatomical drawings. She had found it in the street in the 80s after someone's house had been burned down. She kept it and when I was little and couldn't read I was obsessed with it. I used to carry it around the house and pester adults to explain the pages to me. If I wasn't annoying people with it I was sitting on the floor examining the pictures.
Are you planning to go to any festivals in the next year? (From Caroline Carnivorous)
Next year I am hoping to go to the Dracula Festival in Dublin! I have also considered going to Whitby Goth Weekend but I don't know anyone else who can afford to go. All of my goth friends in real life are either unemployed or saving for weddings.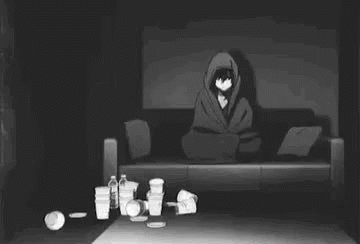 I don't really have a favourite book that is entirely poetry, but my two favourite poems are The Walrus and The Carpenter by Lewis Carroll and The Spider and the Fly by Mary Howitt. I guess any collection that has those two poems in it would be my favourite.
What's your all time favourite horror book/author? (Iben books Amino) 
Well this is a bloody hard question. My  favourite horror writer would be Joe Hill and my favourite book of his is Heart Shaped Box. More people need to read it. I might be guilty of buying this book for people all the time so they are forced to read it.
You can read my full review of it here
Other favourite horror novels include Let the Right One In and Battle Royale.
What got you interested in reading horror? (Iben books amino) 
I grew up with it. If I wasn't with one set of grandparents who made horror film props for fun I was with my other set of grandparents who were extremely superstitious. I was constantly hearing family stories of ghosts, banshees and fairies, many of which gave little me sleepless nights. And if it wasn't those stories I was sitting in my other grandparents' house watching black and white horror films because they had no cartoons. Black and white horror films were part of my childhood so when I was able to start reading novels I was drawn to the characters I already knew, namely Dracula, Frankenstein and Mr Hyde.
Thank you to everyone who sent me questions on here, Goth Amino and Book Amino. I might make this a regular thing that happens every 100 followers so if you didn't send in a question this time there will always be next time.