It's October!!!! 
And, true to form, I have lined up plenty of Halloween themed posts for you. This time we are starting off with some "true horror" in the form of ghost stories and local legends.
** Please Note: This is just for fun. If you don't believe in ghosts etc, just enjoy yourself. They still make for good stories. ** 
Combermere Abbey Library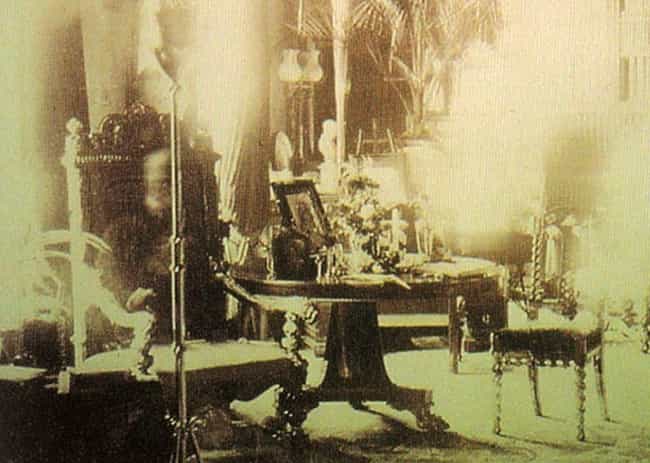 Lord Combermere died in 1891 in Combermere Abbey, England. While his funeral was taking place on the 5th of December, a woman staying at the abbey, Lady Sutton, decided to take a photo of the library in the house. The photo took an hour to take (good old Victorian technology) and when it was developed Lady Sutton was surprised by what she saw in her photograph – a man sitting in one of the chairs in the library.
When she showed the image to the Combermere family they noted the man's resemblance to the late Lord Combermere and how he was sitting in his favourite chair.
There have been plenty of theories on the cause of this image, but real or not, it is still a fun ghost story.
The Africana Library in Kimberly, South Africa